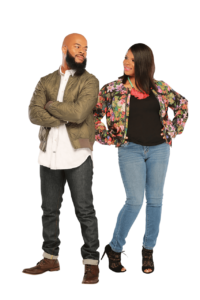 Here are some neat and fun ideas to get you through the week!
Tired of just coming home from work, eating dinner, and turning on the TV until you fall asleep? Consider some of these fun activities to avoid a mundane marriage:
Impromptu Couples photoshoot- professional shoot or grab your cell phone, dress up or dress none, and take pictures of each other.
Write each other a love letter- Don't text it, don't type it. Get a piece of old-fashioned paper and grab a pen and spend 5 minutes writing a love letter. I don't have to tell you what to do after that 🙂
Cook Dinner Together- Or just settle for making sandwiches and eating chips. As long as you both are making an effort to do it together it will taste like steak and potatoes.
Pitch a tent- Outside or Inside. Sometimes just the subtleness of sleeping in another room of the house together can be just as exciting as staying in a 5-star hotel.
Dance the night away- Right before it's time to go to bed, put some music on and dance together.  Need I say more?